ABRSM Singing Syllabus 2018
We're delighted to introduce our new Singing syllabus! Valid from 1 January 2018 onwards, you'll find a huge variety of songs in our new syllabus. From core classics and opera to songs from the stage and screen, there's something for everyone! As well as refreshed repertoire lists for all grades, there are a number of changes to the accompanied song requirements at Grades 6 to 8. We are not making any changes to the unaccompanied traditional song or sight-singing requirements at any grade. You can read more and download the complete syllabus here. You can browse the complete range of publications on the new syllabus using the syllabus finder tool on the homepage. As well as a wide range of repertoire, you can explore ABRSM's Specimen Sight-Singing tests and our popular Join the Dots sight-singing series.
We are pleased to be publishing five new books in our popular ABRSM Songbook series!These five new books for singers feature a wealth of new material from the syllabus in a variety of styles to inspire singers of all ages. They complement our existing Songbooks at Grades 1 to 5, providing you with even more choice. With highlights including songs from Matilda, Wicked and Porgy & Bess as well as favourites by Purcell and Rutter, the ABRSM Songbook Plus series offers something for singers of all ages and tastes. Order your copies today!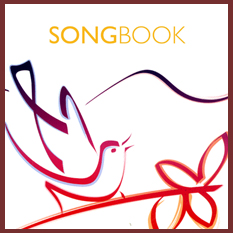 .......